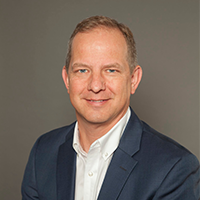 Steven Lauber, Co-Founder, MCSE
Steven started working in IT after graduating with a degree in Sociology from Wheaton College. He had always been interested in IT and became certified as a CNA and CNE way back when people knew what Novell was. He got a position working in the IT department for a staffing and HR company.  During this time, he worked closely with company clients that needed IT support. He gained diverse experience working with small businesses who needed help integrating their IT with the services his company offered. After many years, he got the bug to start his own business, and in 2002, he founded Trailhead Networks. Since then, he has enjoyed working with businesses to help them leverage technology to become more efficient and effective. He focuses on business problems first, and looks for ways to solve them creatively before adding layers of complex technology. His mantra is "Keep It Simple".
While not in front of a computer screen, he enjoys training for 25Ks, anything outdoors (camping, biking, hiking, kayaking), all things MSU, and spending time with his family.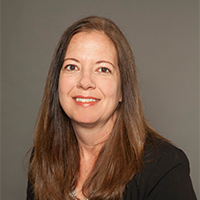 Kim Lauber, Co-Founder, MCP
Kim started working in IT after graduating with a degree in Biology from Wheaton College. Her interest in databases led to a job as a user interface designer and tester for an accounting software development company. She worked on the accounting staff for a general contractor, and gained experience in construction accounting. She found herself being pulled into the day to day support of their accounting packages, business software, and computers. Since joining Trailhead, Kim leads the service delivery and operations team to provide great solutions and service to our clients. She is constantly researching new technologies to implement the best solutions available for Trailhead's clients.
Kim enjoys reading everything tech and more. She loves to cook which works out well for Steven after one of his long runs. She enjoys hanging out with her family, which includes three daughters and one neurotic dog.