IT that works for you
Started in 2001, Trailhead Networks is a complete technology solution provider. We are 100% committed to making sure business owners have the most reliable and professional IT service in West and Northwest Michigan. Our team of talented IT professionals can solve your IT nightmares once and for all.
Here's why so many businesses depend on Trailhead Networks for complete IT services and support: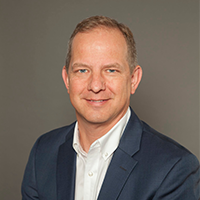 We're Cyber Security Specialists. We specialize in Security and have been doing so for over 18 years. Our security certified technical staff can help you develop a Security Plan that will give you peace of mind.
We Support Clients In West And Northwest Michigan. We understand the unique qualities of our area and the importance of relationships between businesses.
We Provide A 14-Pt TrailSecure Checklist. Many businesses don't know where to start when it comes to cyber security. We provide a 14-Pt Security Checklist that provides a step by step plan for your business.
SOC Monitoring Your Network 24/7. Our Security Operations Center monitors your network 24/7 and provides continuous threat monitoring and response.
No Long Term Contracts. Many other IT firms try to lock their clients into long-term contracts with penalties and fines for canceling. Our service agreements are month-to-month, meaning we must work every month to earn your business and trust.
We Invest Long Term With Our Clients. Trailhead has been serving our clients for over 18 years. Our proudest accomplishment is our long-term clients, who year after year, continue to place their trust in us. We really understand their businesses and technology needs.
We Understand Your Industry Needs. We specialize in supporting construction firms and understand your industry's needs, including managing your mobile workforce and helping to support Sage CRE 300 (formerly Timberline).
We Provide Proactive Rather Than Reactive Support. We monitor your network for problems, like viruses and outages, 24 hours a day. Being Proactive means we fix problems BEFORE they become a problem for you and your business.
We're Known For Great Customer Service. Our clients like our fast response time and personalized service. A simple phone call or email creates a ticket for your issue and starts the resolution process. We make sure you speak with a real person to get things figured out as quickly as possible. No one wants to leave a voicemail when they have a problem!
Flat-Rate Monthly Billing. We offer predictable flat monthly IT support, removing budget surprises. No long-term contracts and no hidden termination fees.
Our custom service packages deliver what you need and want without overstepping the boundaries of your budget. From cloud services to data backup, Trailhead Networks is here to team up with you and your company for expert support.