Are you tired of feeling like your marketing is disorganized? Are you having trouble keeping track of leads? Do you struggle to get marketing campaigns delivered on a timely basis?
We have the solution! Our Six Week Kickstarter Plan helps you to:
Get Organized!
Ditch your spreadsheets! Organize all of your client activity and communications in one place. Stop running your business out of your inbox by automatically updating your contact records with every sent or received email message. When a lead comes in, send out automatic, highly personalized communications that save time. And when you're organized, your clients have a great experience too! You never have to ask the same info twice, and they feel like you truly know their needs.
Always Follow-Up
There are no second chances when it comes to follow-up! Automating follow up ensures you're responding to leads immediately. When a lead comes in, automatically create tasks for yourself or employees for additional followup, like sending out direct mail or making a phone call.
Automate Daily Work
Spend less time copy and pasting messages, manually following up with leads and clients, and more time meeting and serving clients. Create a sequence of email messages that are triggered when a client books an appointment with you or downloads an email.
Make It Easier For Your Clients To Work With You
Send reminders, online appointments, quotes, and invoices - your prospects and clients will never be left wondering what to do next. Clients want to do business with people who are on top of things. Stay on point, on task, and up to date with gentle reminders that prompt you to take the next step - like sening an intro email to a new lead. And it's easy to agree on a schedule when clients can see your schedule and book a time that's convenient for them.
100% No Risk, 90 Day, Money Back Guarantee
Sign up for our Six Week Kickstarter Plan. Use the program for 3 full months to determine if it's right for you. If any time during the first 90 days, you can show that you've implemented and launched at least two simple campaigns (with our help, of course) - and if you don't think the software is right for you, we'll give you back 100% of your Kickstarter Fee, no questions asked.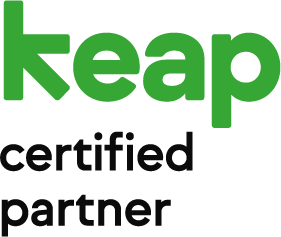 Test drive our software yourself. Sign up for a free trial now!